Jaswand holidays
Experience a memorable holiday
Jaswand holidays
Jaswand Holidays property is located in a small village called Akshi, just 7 kms away from Alibaug on Alibaug Murud road. Akshi has a clean and quiet beach which is just 2 minutes away from the property.
Jaswand Holidays is a home stay situated among the lush green coconut & betel nut trees. It has six uniquely designed Air conditioned rooms, 2 Deluxe rooms & 3 Villas. Deluxe rooms are designed for a couple but spacious enough to accommodate 4 adults easily.
The 3 newly launched Villas are located within the same premises. Each Villa has its own characteristic style & purpose, e.g. A beautifully designed Garden Villa has an attached private garden. And along with the king-size Antique double bed it also has a King size Bunk bed, ideally designed for a family of 4.
Boat Villa, the largest among all 3 villas, has a private veranda with a pergola. The 2 big size windows overlook the beautifully designed landscape garden spread around the villa. And a unique 1 storied Bird Villa has two rooms one on the top of the other is interconnected from inside with an old style wooden staircase. It is specially designed for a larger size families, or group of 10 people & kids.
At Jaswand every room is television free. Yes! You guessed it right; we purposely not kept TVs in any of our rooms just to make your holiday a peaceful and relaxing experience. We wish our guests to relax and enjoy the nature and spend quality time with their families or friends. We also serve delicious Veg & Non –Veg food cooked in Maharashtrian, Konkani style.
There is one more surprise waiting on the Akshi beach, Akshi due to its geographical location is also famous for the migratory birds that travels all the way from Siberia and make Akshi their second home for almost half a year. Lots of Bird lovers & photographers from all over the world have been witnessing this wonder of nature every year. To experience this we organize birding tours for the bird enthusiasts, under the supervision of well-equipped bird experts.
So please come, relax and experience a memorable holiday.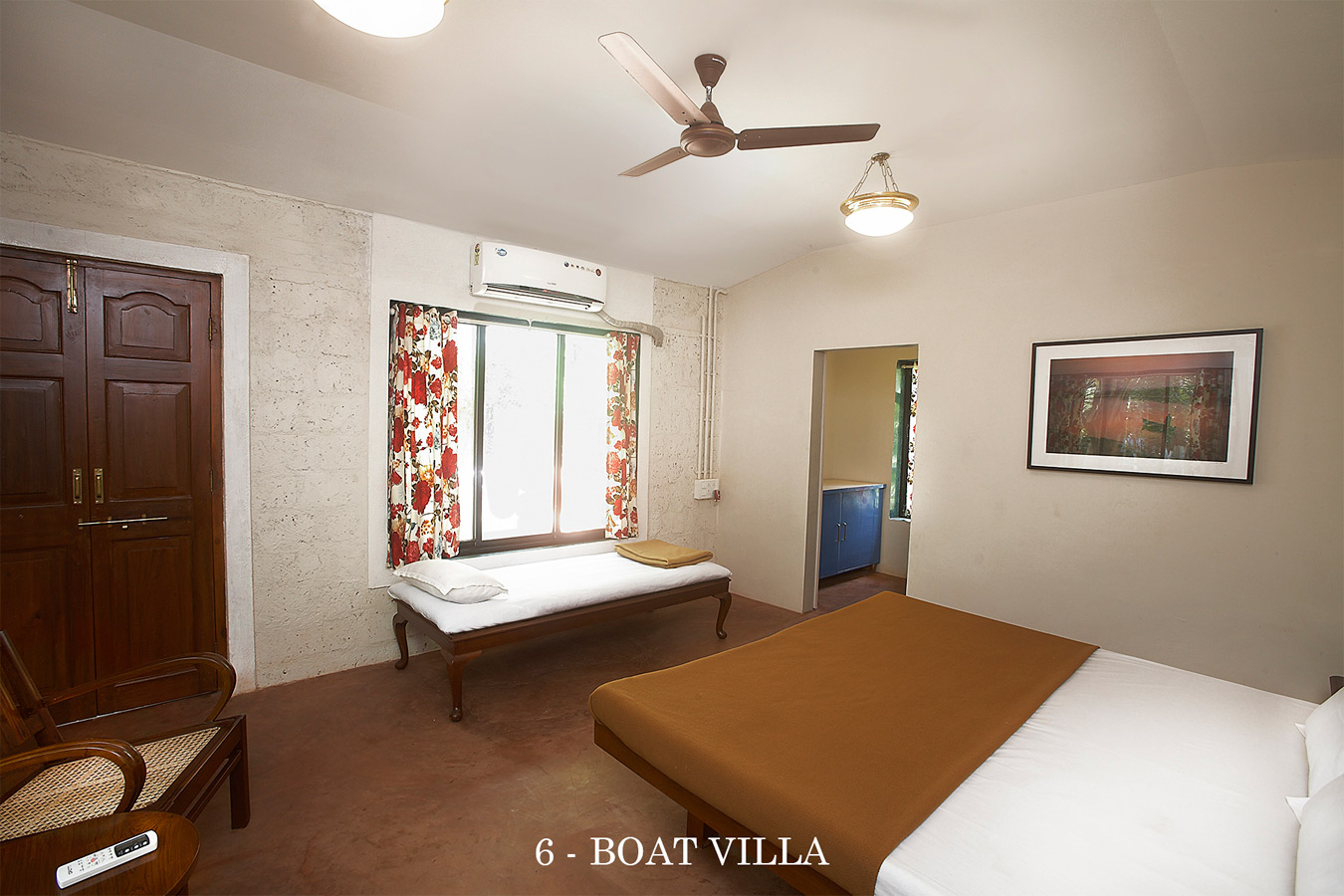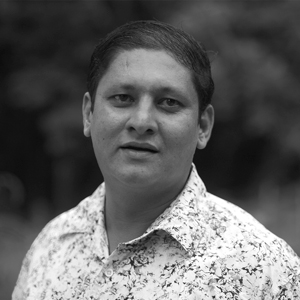 Jaswand Holidays is a family initiative started way back in the year 2003 by Sarvesh Joshi who is one of the co-founder members, resides in Akshi in their family's ancestral house located in the same premises. Sarvesh being a self-taught cook enjoys making some of the regional and tasty dishes like Gavthi Chicken or Malvani style fish curries.
Rajesh Joshi being one of the partners and the co-founder members is a commercial photographer by profession who works & stays in Mumbai. Being a trained artist from Mumbai's prestigious Sir J.J. Institute of Applied Art, has a keen interest in painting & architecture too. He has decorated all the rooms of Jaswand property with some of his paintings and photographs and also contributed in designing the Villas and the landscape garden. Planning to have his own "Art gallery" soon, to showcase his art works and photographs.
Mrs.Swati, Rajesh's wife is one of the key member's in the Jaswand family. Trained as a fashion designer, Swati has a keen interest in cooking. She not only looks after the administrative part but had also created her own brand called Jaswand food products. Under the JFP label, she makes Morawla, a traditional and a healthy Awla conserve, which she manufactures in Akshi and sells across the Maharashtra.
Jaswand's story will be incomplete without the support of Mr. & Mrs. Joshi (Rajesh's & Sarvesh's parents) who besides being head of the family and also the partners, loves to work as a team and help in making Jaswand one of the a unique properties. Mrs. Joshi herself being an excellent cook has always been keen in serving the healthy and authentic Brahmin food to their guests. She not just supervises but many times cooks few of the signature vegetarian Brahmin dishes or authentic Maharashtrian deserts like Modak, or Sheera to name a few.
"This is more than a business to us."-Team Jaswand
It is the medium through which we wish to spread the magic of authentic Maharashrian food and culture to rest of the world. We wish people to come, relax and experience the hospitality, enjoy the delicious authentic Maharashtrian cuisine, and make their holiday a memorable one.
Veg & Non –Veg food cooked in Maharashtrian, Konkani style.